We brought Makenna home last night and everything is going pretty well. We are really really really sleepy, but that's okay. I did my first feed alone with two babies at 3am. I figured that if I let Paul sleep through that feeding, then I could sleep through the 6am feeding. Turned out to be a great idea because Lauren fed really easily...finished her bottle, including burps, etc, in 30 minutes. I then fed Makenna and she somehow did really well (she has been spitting up a whole lot). She had a couple of mild wet burps, but overall did just fine. They were both sound asleep by 4:15. And I multi-tasked by using the breastpump during Lauren's feed. So they had full bottles for their 6am feed...which I happily slept right through.
Anyhow, I'm really tired and need to take a short nap. Here are some pictures from yesterday: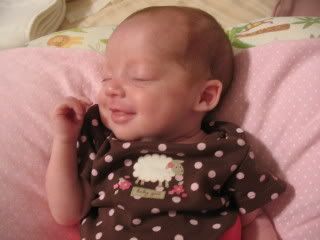 Lauren so happy to have her sister home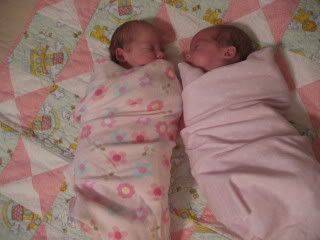 Makenna & Lauren together again!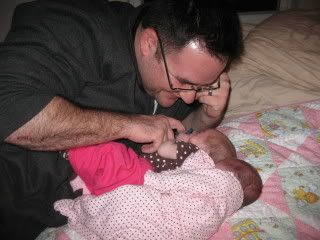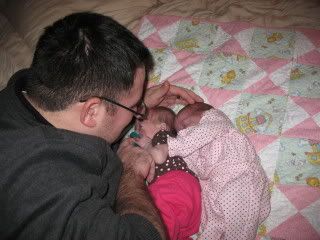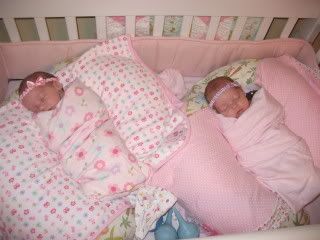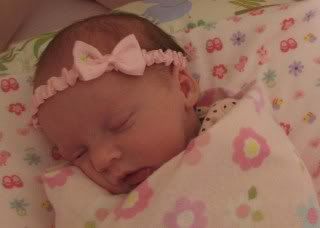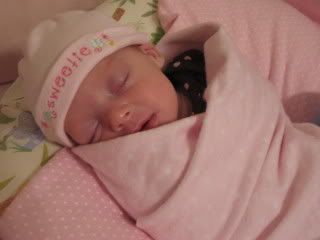 Lauren